Top Snapchat porn to watch in May 2019
So, we now have a good amount of porn videos on FKBAE. Although all of them are great, with over 200 videos already posted on our site and many more will be posted in the future, you may still have a hard time finding something to fap to ?. We know that, and that's why starting from this month onwards, we will make a list at the end of each month to show you all the best Snapchat videos of that month. They are the most-viewed ones and also have great content. Now take a look at the top 5 best clips in May 2019. There will be a preview for each of these porn snaps, to watch in full for free just click on the headings to go to their own pages.
This girl is damn fine and fucking good at what she is doing. Not only she has a cute, lovely face and beautiful smile, but her blowjob skills are also incredible. You would want her to suck and use her tongue to pleasure your dick. How about finding some glory holes like that around you? A higher risk of getting whatever STIs, but yeah, it would be so hot thinking that the cock in the video was yours ?. This is a good idea to spice up your sex life, or your GF's as well.
I must say this is one of the best glory hole videos posted on Snapchat stories of late. It's great because you don't see the dude's face, only his normal-sized cock. Some of you might don't like that this fucking hottie accidentally licking that wall in the very end tho…
Find her on: @morealexmore3 or @Alex_More_xxx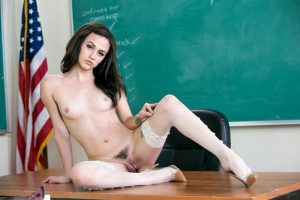 You don't often see this kind of content on other typical premium stories. Do you wear glasses while taking a bath? No? This barely legal teen does. But it doesn't make she look weird. It's sexy as hell. And you would have a big fucking crush on this girl. What a beauty. The way she applying soap on her nude body, rubbing her pussy, and touching her small tits, her cute smile. Everything is so perfect that you just want to give this sweet cutie a warm hug, kiss her, and then fuck her. Absolutely gorgeous.
Find her on: @emilywillisxoxo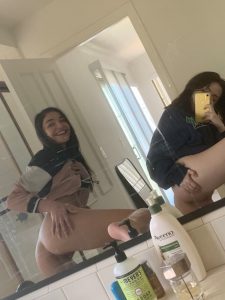 Trust me. It's a good view from everywhere. But this girl does have a really nice look of pussy from behind. At first, I thought a dick was going to flop out but then this slut turned around and showed her best assets. You would just want to stand behind her and put your dick in that delicious pussy, and fuck her.
The schoolgirl skirt is a huge plus as it makes this video much sexier. A good porn snap.
Find her on: @catycoleuk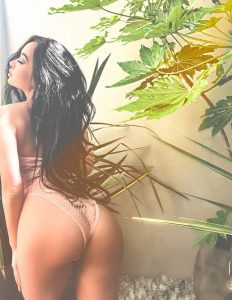 Another great couple Snapchat sex video! This is a hot 7-minute video but the preview only shows part of it. Make sure to click on the heading to watch the full vid on the video page.
This hottie starts off with a reverse cowgirl position, riding her BF' big cock like a champ. But the best part of this video is when she turns around and humping like some sort of nympho rabbit… They are fucking while she's still wearing her panties! I don't know if this dude's dick gets burned out by doing this but it feels tighter for sure. And her amazing tits would make you want to bury your face her chest.
Are you thinking what I'm thinking? Yes, this girl looks a lot like AOC (if you don't know who is AOC, search for Alexandria Ocasio-Cortez). And it is enough to make this hot! Also, I love her outfit with those white shoes, her small frame body, and she is really adorable. This was all I wanted when I was in high school. We all love the idea of having a girlfriend that is cute & lovely but would be a completely different person after undressing, horny and naughty like this.
This is the second video of this girl in the top 5 of May 2019, and it deserves to be here.
Find her on: @emilywillisxoxo